"Taut and compelling – The Girl Beyond The Gate is an extremely impressive debut"
– William Shaw, author of The Trawlerman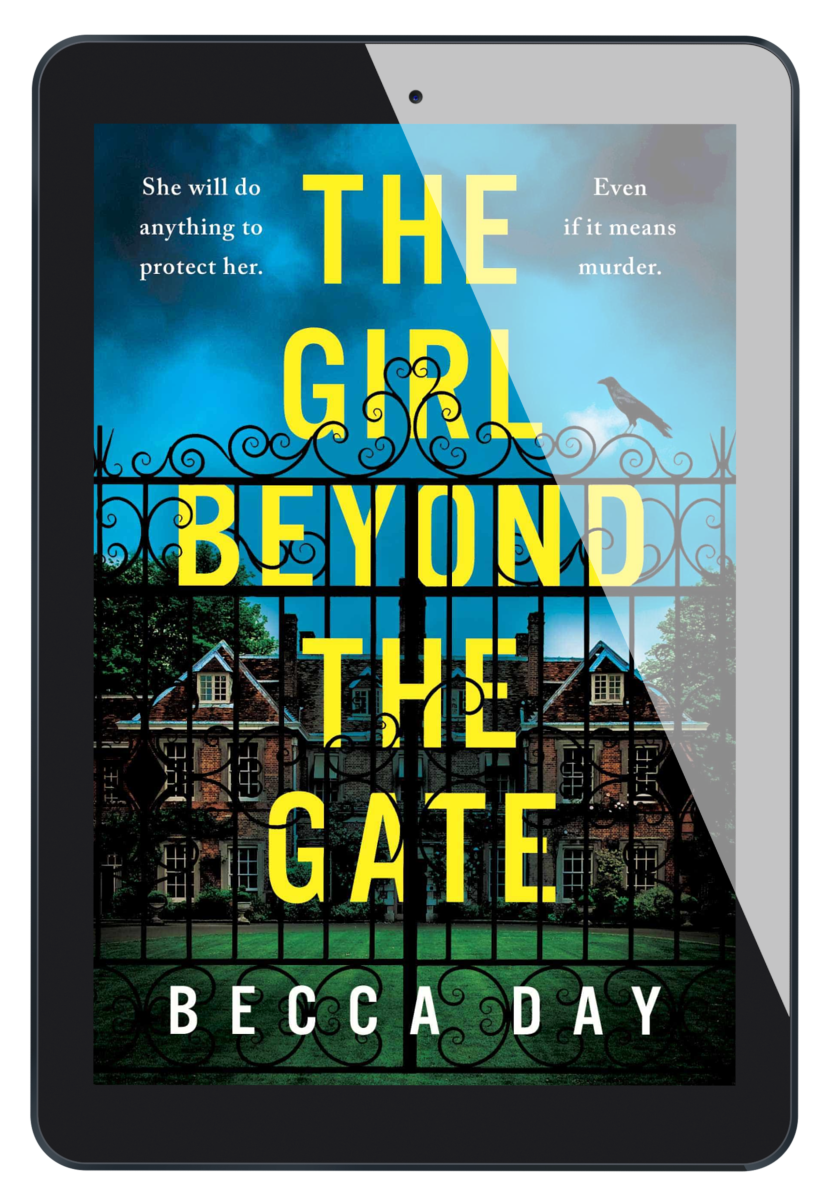 PRE-ORDER THE EBOOK
22/03/2022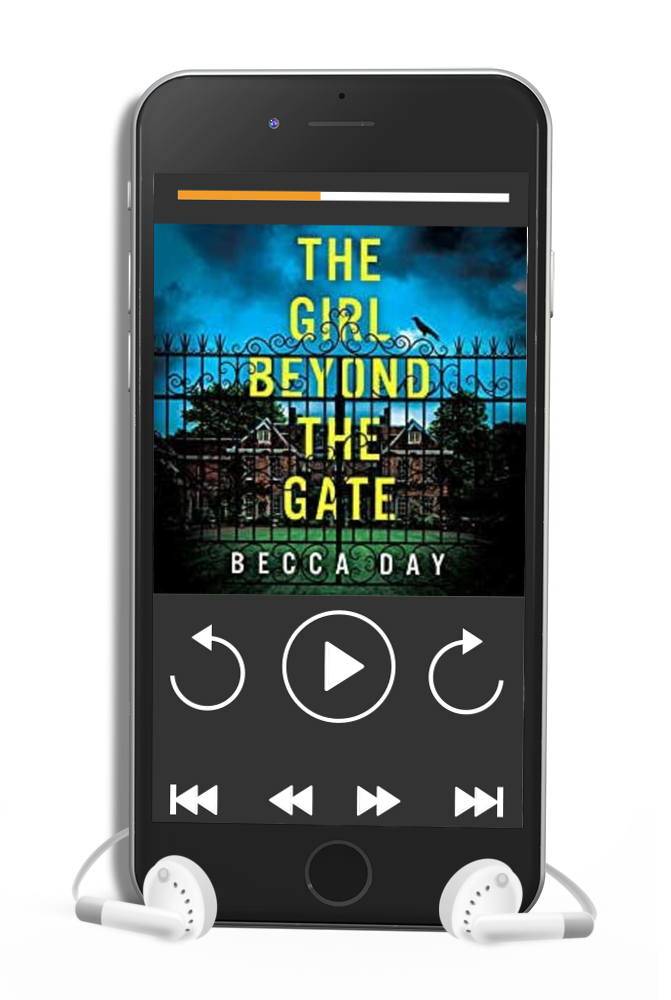 PRE-ORDER THE AUDIOBOOK
22/03/2022
She will do anything to protect her.
Even if it means murder.
Welcome to Kensington Grove, the safest place to call home….
Jodie Madison can't think of a better place for a fresh start than the exclusive, gated community of The Grove. But from the moment she passes through the wrought iron gates, she starts to suspect she's made a mistake.
Despite her vow to keep apart from the other residents, Jodie can't help but feel drawn to her unnerving neighbour Norah Williams and terminally ill daughter, Lacey. Jodie knows she should stay away, but something draws her in.
When a murder shocks The Grove, Jodie vows to do everything in her power to save Lacey from her mother. But as more secrets emerge from Norah's shadowy past, Jodie is faced with the unthinkable – Norah's not so different to herself, and neither woman is innocent.
The past won't stay hidden forever. And The Grove will be an unforgiving witness.

Becca Day lives in the middle of the woods in Surrey with her husband, daughter and cocker spaniel. She studied acting at Guildford College and went on to start her own Murder Mystery theatre troup. It was this move that inspired her love of crime fiction, and when she sold the company she threw herself head first into crime writing. Her short fiction has won several prizes and she is now working on her first full-length novel. Aside from writing, she is also an avid reader and runs Reading Parties with fellow author William Shaw.
SOCIAL MEDIA
Behind the scenes
We had an OUTSTANDING cover reveal earlier in the week, and this book is most definitely one of THE thrillers to look out for in 2022.

Welcome to Kensington Grove… https://t.co/tSJMxZt3kM

— Hannah Smith 🍁 (@HannahKateSmith) December 31, 2021
REVIEWS
THE GIRL BEYOND THE GATE
"This book is an absolutely fantastic debut. I have devoured this giving anyone who attempted to disturb me a death stare. I have loved everything about this wonderful book. Interesting characters and setting. Drama and suspense throughout. This book has converted me as a fan of this author and I cannot wait to read more."
– NetGalley Reviewer
"Very twisty, definitely didn't see the ending coming. I enjoyed this quick read and you will too. I think the characters could have. been drawn out more as they were interesting to me I think more of Jodie's past life could have been foreshadowed and explained. If you like twisty themes, creepy neighborhoods, British community and secret pasts then #TheGirlBeyondTheGate is for you!"
– NetGalley Reviewer
24th September, 2021
EMBLA BOOKS BAGS TWO CHILLING THRILLERS FROM DEBUT AUTHOR BECCA DAY
10th August, 2021
MOTHERHOOD IN PSYCHOLOGICAL SUSPENSE
10th May, 2021
HOW I TRACK AGENT QUERIES
9th February, 2021
DEALING WITH WRITER'S BURNOUT
2nd November, 2020
MY SHORT STORY 'IN TIME' CAME RUNNER UP!
PRESS CONTACT & EVENTS
Keep in touch by using the contact form below or join Becca at one of her up coming events. If you'd like to get in touch with her Publicity Manager, please use the details below.
PUBLICITY
Jennifer Porter
Marketing Head, Embla, Bonnier Books UK
jennifer.porter@bonnierbooks.co.uk
RIGHTS
If you have a query regarding film, TV or translation rights please contact Becca's agent:
Emily Glenister
Assosiate Agent, DHH Literary Agency
enquiries@dhhliteraryagency.com
For any other comments or messages, send them using the form below.
BECCA
Hi, I'm Becca, an author and graphic designer living in the middle of the woods in Surrey. I also run Reading Parties with fellow author William Shaw. My debut novel THE GIRL BEYOND THE GATE is being published in March 2022 by Embla Books, with a second novel to come in Autumn 2022. I'll be sharing all of my news here about my books.