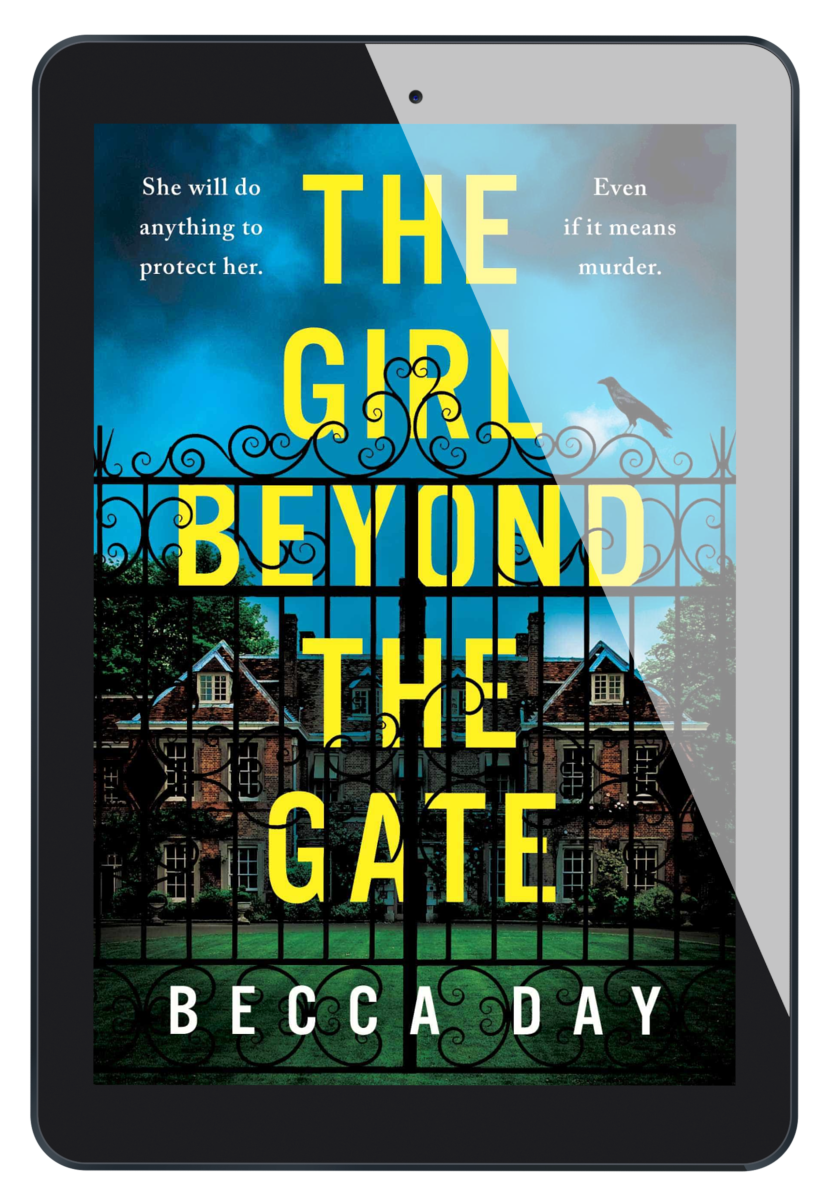 She will do anything to protect her. Even if it means murder.
Welcome to Kensington Grove, the safest place to call home….
Jodie Evelyn can't think of a better place for a fresh start than the exclusive, gated community of The Grove. But from the moment she passes through the wrought iron gates, she starts to suspect she's made a mistake.
Despite her vow to keep apart from the other residents, Jodie can't help but feel drawn to her unnerving neighbour Norah Williams and terminally ill daughter, Lacey. Jodie knows she should stay away, but something draws her in.
When a murder shocks The Grove, Jodie vows to do everything in her power to save Lacey from her mother. But as more secrets emerge from Norah's shadowy past, Jodie is faced with the unthinkable – Norah's not so different to herself, and neither woman is innocent.
The past won't stay hidden forever. And The Grove will be an unforgiving witness.
REVIEWS
PRAISE FOR THE GIRL BEYOND THE GATE
"Tantalisingly toxic. A fantastic debut with an OMG ending!"
– Lauren North, author of Safe At Home
"The Girl Beyond The Gate is the type of book that demands your attention, the type of book you can't stop thinking about when you dare to do something else, like sleep. The book opens with a murder and every chapter from there on out gets us closer and closer to what happened. A glamorous gated community makes a stellar setting for a thriller and heightened the sense of tension. The characters were well-drawn and interesting and had far more lurking beneath the surface than their shiny exteriors portrayed. Also, I was CONVINCED I had guessed the ending but like so many before me I was wrong."
– S.V. Leonard, author of The Islanders
"Holy sh*t that ending!!! My mouth literally dropped. It's very rare that an ending blows me away like that. It was one of those endings that I had to tell my bf about because I was so blown away, even though he had no idea wtf I was talking about 😂
It's been weeks and I'm still thinking about it. This book is captivating from the first page and I loved it. I can't believe it's the authors debut thriller because it's written so brilliantly. Such a great read!!!!"
– @bookscoffeemorebooks on Instagram
"This is definitely one of these "un-put-downable" books, the first I've read like this in 2022. "The Girl Beyond The Gate" by Becca Day shows that life in a gated community isn't as idyllic as it seems. People there are hiding from their former lives, gossip about neighbours and more deaths than should happen on a quiet housing estate. Definitely don't want to live there! The actual story follows Jodie who is starting anew, and her neighbours Norah and Lacey, and their encounters – some welcome and some unwelcome. Fast-paced and a must-read for 2022."
– NetGalley Reviewer
"A phenomenal debut novel. The Girl Beyond the Gate By Becca Day This was a dark and twisted book that I couldn't stop reading!  Gritty and compulsive, this thought-provoking thriller contains several interesting twist. I never saw coming. The characters you honestly have no idea which way this story is turning. And that made it so much fun to me. The characters…. Holy shit! Like Becca Day outdid herself here with these intriguing, interesting people. I was totally immersed after the very first chapter. And this story never let up. Y'all don't miss this amazing novel."
– NetGalley Reviewer
"This book is an absolutely fantastic debut. I have devoured this giving anyone who attempted to disturb me a death stare. I have loved everything about this wonderful book. Interesting characters and setting. Drama and suspense throughout. This book has converted me as a fan of this author and I cannot wait to read more."
– NetGalley Reviewer
"Very twisty, definitely didn't see the ending coming. I enjoyed this quick read and you will too. I think the characters could have. been drawn out more as they were interesting to me I think more of Jodie's past life could have been foreshadowed and explained. If you like twisty themes, creepy neighborhoods, British community and secret pasts then #TheGirlBeyondTheGate is for you!"
– NetGalley Reviewer
Want to be the first to hear more about this and other books? Subscribe to my newsletter below: